Acoustic Drop Ceiling: An Overview
Does the noise in your home bother your neighbors? Why not install an acoustic drop ceiling for your home.
These ceilings help you control the interior space of the house. Hence, you don't have to worry about the sound escaping to the neighborhoods.
There are various types of acoustic ceilings. Each allows you the benefits of controlling sound in the home interior.
Acoustic ceilings work in three different ways. It absorbs sound, disappears sound, or blocks sound. Hence, each has a different effect on the interior space.
During drop ceiling installation, a grid is made a little bit below the ceiling height. These grids are filled with acoustic tiles to control sound in the room.
How to make an Acoustic Drop Ceiling?
Acoustic tiles are made of various substances, wood, polyester, fiberglass, foam, etc. A false ceiling hides the wires and providing and insulation space in the roof.
There is a gap between the roof and the false ceiling. It avoids noise transfer, heat transfer and holds all the wires and the plumbing lines of the building.
Hence the house's interior design looks pleasing to the viewers. When the false ceiling contains acoustic tiles, it can lower sound transfer further, making the space more relaxing.
Why do we need an Acoustic False Ceiling?
Controlling the noise can affect the room's atmosphere. Too much noise can be disturbing. Similarly, a quiet room can make it boring.
Apart from that, school, auditorium, concert hall need good sound moderations. Hence acoustic drop ceiling design is essential for their space.
Exposure to noise for a long time can cause health issues. So, acoustic tiles are necessary for areas where there is too much sound.
What are the benefits of noise reduction ceiling tiles?
Acoustic tiles are affordable. Hence they are a great addition to your home.
With little money, you can get a quiet room for living. Here are some benefits to using acoustic tiles;
• You can let your children play around without worrying about neighbors.
• The ceiling hides embarrassing wires, cracks, and pipelines. So, you can invite guests to your home from now on.
• It helps to keep your bathroom soundproof. So, no one can hear you sing in the bathroom anymore.
Types of Acoustic Ceiling Tiles
Acoustic tiles can be of three different types. Let us understand them in detail.
Sound Absorbing Tiles
These are the most common noise reduction tiles among the rest. It lowers reverberation and echoes in a room.
The acoustic tiles that consist of dense fiberglass boards are better for absorbing sound. It also contains acoustical foam and polyester.
Many companies supply absorbing acoustic tiles. You can select products depending on the appearance of the tiles and your room's interior design.
Apart from this, acoustic tiles can have some other benefits for the room's interior. For example, you need to think about cleaning and maintaining the tiles. If you can't clean the tiles with ease, they are likely to malfunction fast.
Additionally, being on the ceiling, they must have lighting functions. Otherwise, it will be hard to get the room lit up.
You can find sound absorption tiles in various colors. Some also have sustainable options for use.
There are diverse ceiling design options available with the acoustic ceiling design. You can consult an interior designer to pick one for your space.
Sound Blocking Acoustic Tiles
Sometimes sound transfer causes problems in space. In such cases, you may want to stop its passage from the ceiling.
Even if you have a false ceiling in your house, sometimes sound tends to pass by the corners. It can cause issues while you are sleeping or focusing on work.
Similarly, if you have children who make a lot of noise, it can be difficult for the neighbors. So, use sound-blocking tiles for both purposes.
In these conditions, sound blocking tiles are installed. You may also install these tiles on top of regular tiles.
Of course, they vary depending on their types. Hence contact and interior designers and consult with them about sound blocking acoustic tiles. They will help you find suitable ones for your home.
Sound Diffusion
As the name suggests, acoustic sound tiles help to disperse the sound in a room. Unlike the rest of the flat tiles, a diffusions tile has a different shape.
It helps the tiles to receive and redirect the sound in the room. Usually, it helps make sound waves stronger in a room. Thus the sound is heard loud and clear to the listeners.
Although the process lowers the sound intensity, it enhances the quality. Hence, some areas like school, theater, the auditorium can use these acoustic tiles.
If you like to install acoustic tiles on your ceiling, you have to get them from the market. They are available in concave and convex shapes.
There may be acoustic tiles for the ceiling in other shapes. However, the ones above are the common ones. You need to consult with an interior designer to find which one is the best option for you.
You can use a reverb calculator to find out the acoustic needs of your room or contact professionals. It will help you make the right decisions in the matter.
How to Select the Right Acoustic Tile?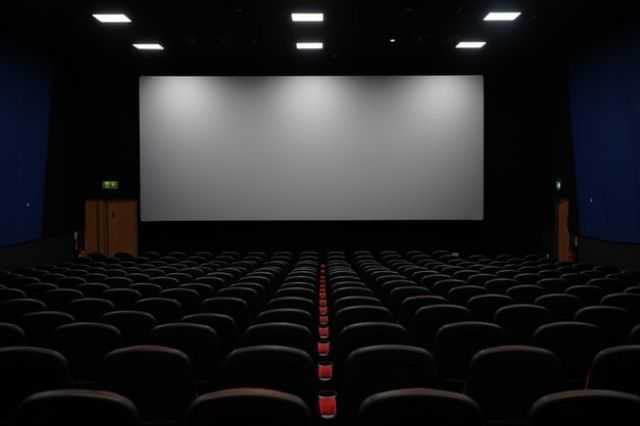 Various companies are offering acoustic ceiling tiles on the market. How can you pick the right type for your room?
It is pretty simple. You need to find the information about acoustic tiles from their package. In the box, you will find information such as noise reduction coefficient and ceiling attenuation class.
These numbers help you understand how much the tile can absorb or block. The noise reduction coefficient stands for the absorption property, while the ceiling attenuation represents the blocking property.
Using Acoustic Ceiling
Suppose you need a soundproof room such as a game room, home theater, music practice room, etc. So, you are installing acoustic tiles on the false ceiling.
You cannot sacrifice room height in this situation, and you need noise reduction. Place three by six-inch tiles on the ceiling that absorb 70 percent sound. Trust me, you will have a soundproof room, with the proper ceiling height in appearance.
How to make the Acoustic Drop Ceiling?
If you want to make a false ceiling in your room, you need to get something to hold the tiles together. Usually, an L-shape joist attaches to the roof safely.
Then T-cross are placed on the runners. These have from the joists forming the grid.
Make sure that all the frames of the ceiling are on one level. You can do this by producing a graph or a laser level.
Now place the tiles in each grid opening. Shake them gently for them to settle in and stay in position. If you want smaller tiles, you can cut the bigger ones into small pieces and place them on the grid. After putting in all the tiles, you have your acoustic drop ceiling.
Final Words
As you can see, acoustic tiles are brilliant options for your room. It can prevent disturbances from the outside, keeping the internal environment comfortable.
Additionally, it is a cost-effective installation. So, it is a wise option for your interior design.
However, if you want to install an acoustic drop ceiling, consult with an interior designer. There are so many things a professional can help you with that a blog cannot. Hence, it is wise to give an interior designer a call today before getting the tiles.