Besides other parts of your house, like the living room, bedroom, or dining room, the kitchen is the most complicated flooring. Before choosing your flooring options, you should take care of a few things, such as floors that can bear lots of wear and tear, are easily washable, and must complement your kitchen interior design styles.
Here, we have discussed the Best Flooring Options for kitchen interior design, which will help you to choose the best flooring options for one of the best highest-traffic areas of your house.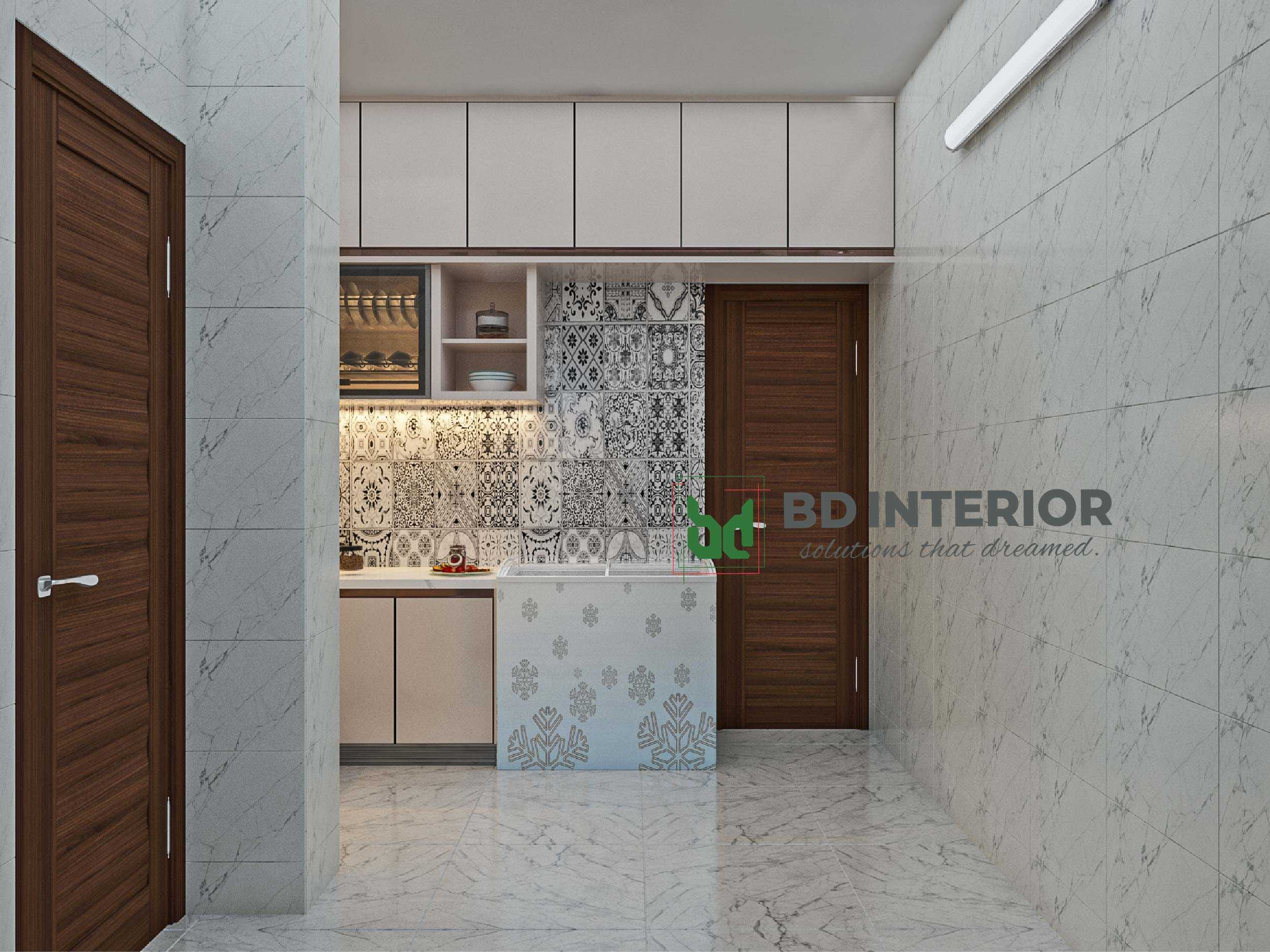 1. Hardwood:
By Nature, hardwood is a durable flooring material for any home area. But for many years, it was considered a poor choice for the kitchen and bathroom due to its lack of waterproofing ability. But as time passed, it has become one of the most used flooring options for kitchen interior design because modern sealers and polyurethane finishes make the material more durable and longer-lasting and give an advantage of waterproofing.
Traditional wooden flooring needs special care and maintenance. But which is finished with sealers need less maintenance.
2. Bamboo:
Bamboo flooring seems like hardwood but it is more complicated than hardwood. But bamboo flooring comes with different colour patterns and grain. While processing the bamboo for turning into flooring options, they are finished with other materials, making it more durable and water resistant.
Bamboo flooring is more expensive than wooden flooring. Somehow maintenance cost is higher than wooden flooring; you need to consult an expert before going for maintenance.
3. Ceramic Tile:
Ceramic tiles originated from clay, heated under high temperatures, and then shaped into different forms. Ceramic tiles are the most popular flooring option in the kitchen and every part of your house. Its water and hit resistance capability makes it one of the desired flooring options worldwide. Ceramic tiles are available in different colours and sizes, which is crucial to match your current interior design styles. It is very durable in Nature. The disadvantage is very few for ceramic tile. It can be brutal and cold to walk on.
4. TERRA COTTA TILE:
Terra cotta is another ceramic tile made from red clay, which is fantastic for your kitchen interior design. Terra cotta tiles come in different shades. Before you choose this type of tile as a flooring option, you need to ensure the highest quality of terra cotta tiles. Because it is available in 4 to 5 quality in the market. Comparatively standard quality tiles get stained and damaged quickly.
5. Natural Stone Tile:
Are you looking durable and luxurious flooring option for your kitchen? Then as the best interior design company in Bangladesh, flooring tiles made with natural stone are the best options for your kitchen interior design. Some of the most popular stone types are granite, Limestone, and Marble.
6. Concrete:
Concrete flooring has become a great kitchen flooring option due to its low maintenance cost and durability. The substantial flooring option is challenging to install. It would be best if you had an expert for these floorings options. It comes in different varieties like polish, staining and so on. It will create an aesthetic ambiance in your kitchen space. The disadvantage is that concrete flooring can be hard and cold to walk on.
7. Vinyl:
Vinyl is the most cost-effective and popular kitchen solution. This manufactured material is nearly impervious to stains, damage, and water issues. Cleaning it with a quick sweep, mop, or vacuum observes the floor spotless.
I hope this blog will help you choose kitchen flooring options. If you are still confused about the best kitchen flooring options, feel free to contact us. BD INTERIOR's dedicated team is always ready to help you with your creative ideas.
For interior design ideas, come directly to the office or contact us. Upon receiving your call, our skilled team will visit your kitchen space and assist in design and costing.
Mobile Number:
+88 01711-208563 (What's App)
+88 01770-336451 (What's App)
Website: https://bdinterior.net/
Email: info@bdinterior.net
Office address:
House: 531 (4th Floor), Road: 12, Baitul Aman Housing Society Ltd, Adabor, Mohammadpur, Dhaka – 1207