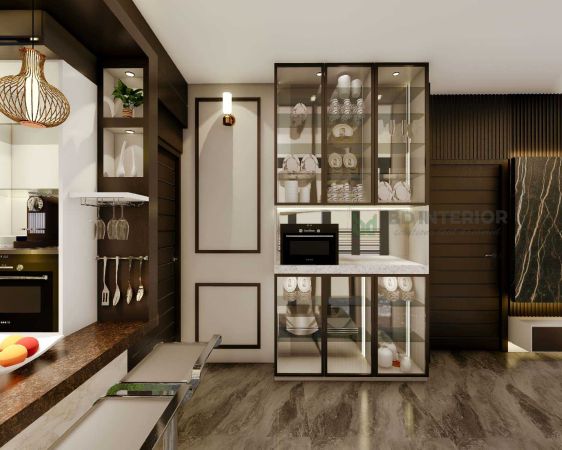 The living room is the main point of your home. You should decorate your living room with your ideas and inspirations. In your living room, you should add both comfort and luxury. In this blog, I will show you some tips and tricks about how to design your living room that suits your home.
Perfect sitting position
The sitting position is important for your living room. The sofa should be perfectly aligned with the room. Choose a corner and place the sofa within the corner. It is common to have a TV in the living room. So set your sofa so that you can enjoy watching TV while on the sofa.
Decorate the walls
Walls are the exposed part of your living room. Decorate the walls with different paints. Another thing you can do is add wallpaper to the wall. There are some amazing wallpapers for walls that will uplift your living room. Put some art pieces to give the interior decoration some extra flare.
Build a showpiece unit
The showpieces are the main attraction of your living room. In your living room, you just have to build a showpiece unit to keep attractive showpieces. So that when people visit your home, they feel attracted. Now, the showpiece unit should be transparent. Build it with glass but the frame can be made with steel, wood, or board.
Creative false ceiling enhances overall living room interior design. A false ceiling with the perfect lighting is the ultimate combination for a perfect interior design. Have you ever noticed how a false ceiling can change your room? It is quite amazing to see how it can transform the overall interior design.
Maintain enough space
Your living room is not for one or two people. In the room, there can be social gatherings of family and friends. So, make sure to keep enough space for more people. Plan your sofa size according to how often people visit your house. Keep extra space and sitting arrangements for more people.
TV unit for a modern look
Nowadays most of the TV is wall-mounted. Thus, only putting the TV on the wall can minimize your whole interior decoration. That's why decorating the walls around the TV with wall paneling. So that The TV setup gives a unique vibe. You can use the lower part of your TV by building a cabinet.
Lighting
When you go for interior decoration keep in mind the lights. Because without perfect lighting the interior decoration of the living room will not bloom perfectly. Another important aspect of lighting is low light can cause harm to your eyes. So, make sure you put enough lights in your living room.
Sofa for comfort
A common element in your living room is a sofa. Blend in the sofa with the living room decoration. Buy a sofa that is matched your living room interior design. Another factor is, the sofa must be comfortable, so that when people visit your home, and they use it they don't feel uncomfortable. After all, you will be comfortable and feel cozy while using the sofa.
Give classic touch with furniture
Although, people are more attracted to the modern touch in their home interior decoration. I would suggest that keep some classic touch in your living room interior design. Especially in the furniture. Classic furniture is always perfect for your room. Use high-quality wood and polish to give the furniture a glossy look.
Color
Yes, color plays a part in the interior design of a living room. Soft vibrant color is preferable for the living room area. It is also ok if you use a bold color for your living room. In that case, make sure that you keep a match of color with the other parts of your home.
Do a budget
In any interior, you will require a budget. Because the interior work mostly depends on how much budget you have. First, you should do a list of what you want to do in your living room. Then it will be clear to you how much do you need, and you can adjust your design according to your budget.
Utilize all the space
Generally, living rooms have much bigger space than bedrooms and dining rooms. So, utilize all your space for decoration. You can put side tables in the corners and put showpieces or small plants on the top. If you have a space in your living room that doesn't fit with the interior design, put an aquarium.
Decorate according to your lifestyle
Your lifestyle plays a part in your living room interior design. Because the living room is a place where you spend time with your family. Furthermore, it is also a place for your time spendings.
Match the tea table
You should match the tea table with your sofa. By that, I don't mean matching the color. I mean that you should match the design and concept. For example, if you have a modern sofa the table should also be a modern one. If you want to match the colors that's fine.
Make a welcoming space
Your living room is a place where your social gatherings will occur. So, make the place welcoming through interior design. For instance, you can add some indoor plants to your living room. Arts on the walls is another thing that you can use to make the place a bit welcoming.
If your house has a small living room, go for a simple interior design. As your space is minimum there is nothing much you can do. However, it is possible to make the interior design beautiful. Set a small sofa according to your space. Build showpiece units on the wall. Decorate the wall with different colors. A false ceiling will help to enhance your small living room interior design.
It is said that the living room is the prime space of your house. For this reason, you should give more focus to your living room in terms of interior design. It is not necessary to do many things in your interior design. A simple living room interior design can be attractive if you have the plan and materials.