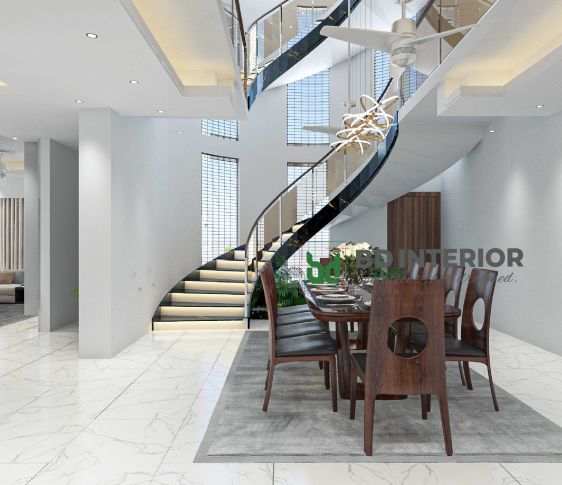 We are excited to share that we have recently completed a remarkable project in Noakhali. With a project size of 3200 square feet, our team successfully delivered a stunning Duplex House INTERIOR Design. We take pride in bringing exceptional INTERIOR design services to the vibrant city of Noakhali.
At BD INTERIOR, we understand the importance of creating spaces that are not only visually appealing but also functional and personalized. Our dedicated team of talented designers and craftsmen work closely with clients to transform their dreams into reality. We believe that every space has its unique charm and character, and our goal is to enhance and amplify it through innovative design solutions.
Whether you are looking to revamp your home, office, or commercial space, our expertise extends to various project types and scales. With our comprehensive range of INTERIOR design services, we offer tailored solutions to meet your specific requirements and preferences.
From concept development to the final execution, we prioritize attention to detail, seamless project management, and timely delivery. Our team collaborates closely with clients, ensuring their vision is incorporated at every stage of the design process. We are committed to exceeding expectations and creating spaces that are both aesthetically pleasing and functional.
BD INTERIOR takes pride in being a trusted name in the INTERIOR design industry, and we are excited to extend our services to Noakhali. We believe in the transformative power of design, and we are passionate about creating spaces that inspire, uplift, and enhance the quality of life.
If you are looking for professional INTERIOR design services in Noakhali, look no further than BD INTERIOR.
Let us bring your vision to life and create a space that reflects your style, personality, and aspirations. Contact us today to schedule a consultation and embark on a journey to transform your space into a haven of beauty and functionality.