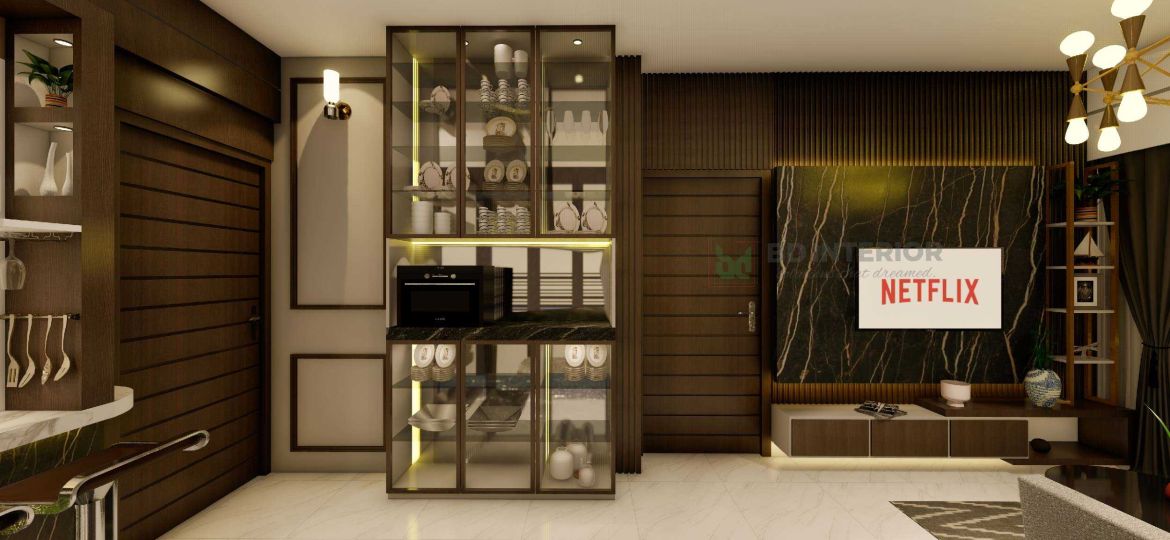 Interior design in Bangladesh has created big hype in recent years. As this field has grown dramatically, the demand for interior designers has also increased. A good interior designer can convert a dull area into something magical and aesthetic with his creativity and experience. If you are interested in space planning and decorating and if you like to play with colors, this is the occupation you can choose as your profession. The Interior is one of the core parts of the architecture. In Bangladesh, we saw that most people from the architecture department stepped up as an interior designers. Interior designers mainly work on the tastes of clients. In this blog, we will share with you some important tips that "Skills needed to be the best interior designer in Bangladesh"
1. Understand the client's requirements:
Understanding the client's requirements is the first and foremost virtue of a good interior designer. A good interior designer needs to know the demand of the client, his color choice, his lifestyle, and of course his budget. After knowing about these points a good interior designer started to design the client's space. In recent times clients are more demanding about design because interior design resources are available on the internet/ social media site such as Pinterest, Facebook, and many others. It is very difficult to convince the clients. The client might choose a design from the internet and he/ she told you that, he wants this type of interior design, but when you are seeing that design is not just going with his/ her space size. You have to make him understand that if he/ she implement these types of design for his/her place it won't be comfortable at all due to space requirements.

2. Communication Skills:
A good interior designer must have good communication Skills. In the interior field, communication is very important from design to development, every phase required proper communication for achieving a successful project. You might be thinking that you are an interior designer, and your only responsibility is to design. If you are thinking like this you are wrong. A good interior designer regularly communicates with clients during the design phase and informs them about the design updates. And take feedback from the clients whether he/ she like the design or not. After the design phase, he needs to do a meeting with project engineers and contractors who are associated with projects to give them a proper idea of what is going to be developed.
After the project started interior designers need to communicate with the project engineers and enquire that is there any problems arising during the project development. If any issue arises, it is your responsibility to solve the problem as soon as possible. A lack of communication will result in project failure, and client dissatisfaction.
3. Creative-minded:
You want to be an interior designer and you are not creative-minded. Then I will have to say that, this profession is not for. By means you become an interior designer by learning some basic software like AutoCAD, 3d max, sketch up, etc. You cannot progress as a designer in this field at all. If you want to be a creative interior designer you must have aware of color theory to use the right color in right place. A good interior designer always likes to explore and they are very hard working. They won't be happy until achieving a perfect design. They always like to bring uniqueness and creativity to every design.
4. Knows about the current trends and style:
If you want to be one of the best interior designers in Bangladesh, you must always be aware of current trends and styles. Ten years back people used to like bold colors, highly designed textures, and huge chunks of furniture. But now people like natural color, and minimal furniture, and more than that, clients want aesthetic as well as functional interior design. So if you want to be the best interior designer in Bangladesh you must have to update yourself according to the current trends and styles. A good interior designer must know many interior design styles and know the pros and cons of each type of interior design. It very helps you when you will have to brief your clients about projects.
5. Budgeting Skills and awareness of deadlines:
You will find a rare client who hired an interior designer without knowing the budget to complete his/ her projects. A good interior must have the skills of budgeting. Unless a proper budgeting idea you won't get into this field. For a clear budgeting idea, you will have to know what kind of interior design material requires completing the projects and the cost of the materials.
A project should be hand-over within a pre-decided deadline which is written in the quotation. You will have the time sense to finish a project. After getting a proper budgeting idea, the first question the client will ask you that how much time you need to complete the project. A good interior designer divides a project into 3 phases.
1. Planning

2. Design

3. Development
He sets a time limit for each phase and started working according to that time limit. You are a core part of this ecosystem. Unless you provide the design in time to the project engineers, they will unable to start the project. As a result, the project won't be handed over timely. The client will lose hope in you, and as result, it will affect your reputation
Interior design is not a fixed-hour job. The client can knock on you at any time. Suppose, it is 10 pm and you are at home. Project engineer works often during off days and off time. A critical problem arises! He could not solve the problem; you are the last hope for him. You will have the mentality to suggest to him any time anywhere. It is the basic need of a good and responsive interior designer. If you have all the skills described on the blog you can be the best interior designer in Bangladesh.