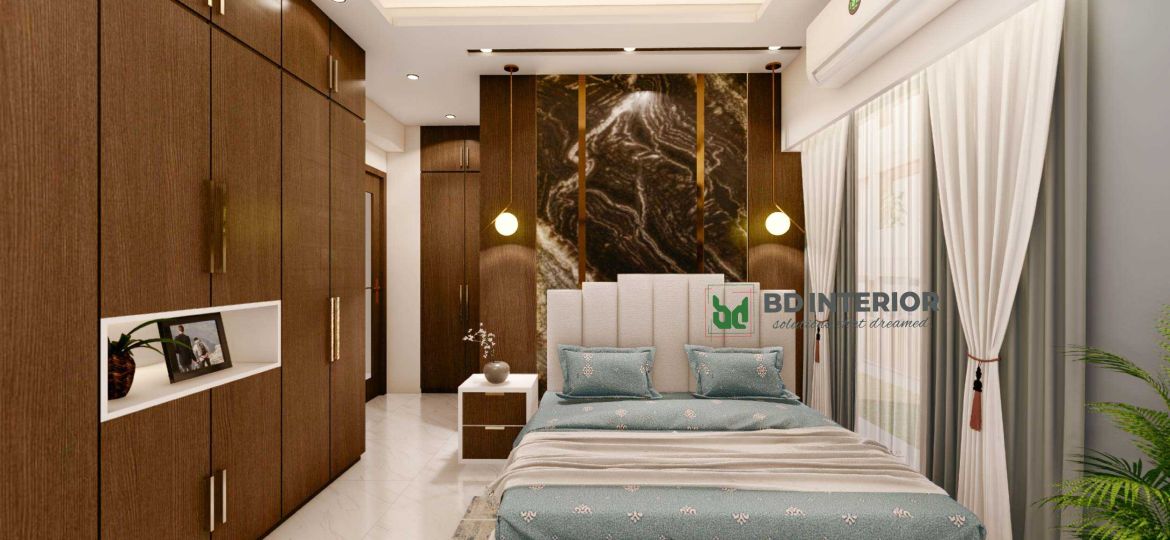 Are you thinking about changing your home appearance? But you are worried about the home re-decoration cost and at the same time, you are confused, about where to start off.
Luckily you do not have to change lots of things to have an elegant and trendy look for your house. Even changing and adding some minimum but essential home decoration items can be very effective in bringing a change to your home appearance. In this blog, we will share top home decoration ideas with the budgeting required to re- décor your house.
1. Wall Paint:
I know, that the first question that comes to your mind is where to start your home re-decoration process. My answer will be "start with the wall". Changing the wall color can be a great idea to change your home's appearance. First, choose your paint color wisely. It is your house it is your freedom to choose the wall color according to your taste but remember one thing that color has a huge effect on your mind.
For more information, you need some nice articles about color theory to have a clear concept. You can take some awesome wall painting ideas from Pinterest where you will get millions of wall paintings idea, which will help you to choose the right painting color for your wall. Plastic paint is the most trending painting in Bangladesh for wall paintings. It is durable, cost-effective, easy to clean the dust as well as has a glossy finish. In Bangladesh, you will have to spend 35 Taka for each square foot to paint your wall.

Then begin with something small that has a huge impact on your home appearance which is a led candle lamp. This small but excellent home decoration item invented recently is now trending in the interior material market in Bangladesh. You can use it as an alternative to candles. It will create an ambiance for you to feel very relaxed and romantic at the same time. You can use these types of candles on the dinner table as well on special occasions. It will entertain your guests as well. You will be surprised to know that the pricing of these fabulous home decoration items is between (300Tk. To 500Tk.). These items come in different sizes and variations which are available in various online shops in Bangladesh.
3. Bring Some Art Pieces:
Art Pieces are always a great way to express your personality and express your feelings. A piece of artwork will create a focusing point on your wall and that's why other dull parts of your house can get unnoticed by your guest of the level of your culture and class. Keep a modest budget of around (1500tk.-2000tk.) and bring some awesome art pieces for your house.
4. Update your lighting systems:
Updating lighting systems is the key thing while you are doing your home decoration. There are many types of trendy lighting systems available in markets that are elegant in nature and durable also. If you have a moderate budget for a lighting system you can bring Crystal Chandelier Light which creates an amazing vibe in your house. Crystal Chandelier light comes in different varieties and different pricing which is available in the marketplace. Depending on sizes and functionalities, the range could have been (3000tk to 30000tk).

5. Bring Some Plants:
Who does not to stay close to nature? By bringing some plants, it will create a relaxing and soothing environment in your house. Plants are a fundamental element of creating an aesthetic appeal in your house which has an amazing effect on your sense and psychology.
6. Family Photo Zone:
Select a corner of your wall for your family album. There is nothing more precious than a family picture. It will keep you and remind you of the old memories. People who come to visit your place will be keen to know about the stories behind these photos.
You should keep in mind that, after tiredly hardworking days, home is the place that gives you comfort and peace. So you should give proper attention and care to make your home more luxurious and comfortable. We strongly believe the ideas which are presented in this blog are perfect for making your home cozy and aesthetic. Are you still confused?
For Your dream home decoration, come directly to the office or contact us on the phone. Upon receiving your call, our skilled team will visit your site and assist in design and costing.
Mobile Number:
+88 01711-208563 (What's App)
+88 01770-336451 (What's App)
Website: https://bdinterior.net/
Email: info@bdinterior.net
Office address:
House: 531 (4th Floor), Road: 12, Baitul Aman Housing Society Ltd, Adabor, Mohammadpur, Dhaka – 1207